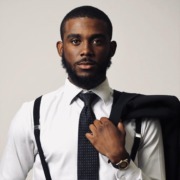 Hi, my name is Demitri DeRice. I have joined The Haigh Group, a well-known and trusted real estate company. I am honored to join this group which offers: 
 Top notch communication
Massive exposure for our sellers
Honest & Integrity
Client Satisfaction
Aggressive agent 
I hail from a successful blue collared family with a background in the trucking business. That's where my impeccable drive all began. I have learned how to solve problems efficiently and have honed my listening skills.
I have a strong work ethic, a high level of honesty, and an unwavering commitment to excellence. My main priorities are client satisfaction and pleasure. Superb negotiating abilities, meticulous attention to detail, and commitment to exceed expectations will leave every client happy and smiling. 
I'm always thinking forward to see what you'll need to make this relocation a success. I'm able to do so because I know what you want in a home when you're buying or selling one. I can't stress enough how crucial it is to deal with an agent who sincerely wants to help you make this vital decision. Not only do I assist you with your transaction, but I also develop a solid, personal relationship with you that will last a lifetime.
Because I am a problem solver and composed, negotiation and getting the task done are results that I take pride in accomplishing. That wonderful sensation comes from being able to say "Done. Complete. Next." 
From personal experience, I have a grasp of the key qualities required to thrive not only in this company, but also in this industry. What makes us stand out as a whole is our ability to be humble, hungry, and driven. 
I've already had the good fortune to spend my whole life in this great city, which I've witnessed expand so swiftly, so I'm well-versed in all sections of our vibrant market. In addition, I have a plethora of various contacts and connections in the real estate business as well as in our quickly expanding city. As a result, I have access to a diverse group of potential buyers and demographics to market to. With my charismatic attitude and unrelenting ambition, I go above and beyond to ensure that everyone involved has a positive experience worth repeating.
I call the Treasure Coast home, and there is NO ONE better to assist you in calling it the same. 
I'll be happy to answer any of your questions, and I'll go out of my way to FIND the answer for you! 
Give me a call. Quickest method 561-820-7574