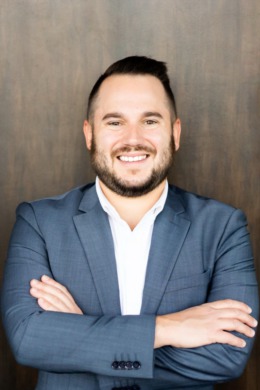 My ambitions for becoming a real estate professional stem from the inspiration I received from my father, who built successful businesses when I was young. His businesses were always pillared by good morals, hard work, and by using efficient systems. To this day, these are the core values of my business.
 My career began while in college where I had the opportunity to work with a large developer in New England, to manage newly converted historic mills from the 1800s into luxury loft homes. I remember walking the seemingly endless halls of these mills, new dress shoes clacking along the 200-year-old wood-planked floors and surrounded by 20 foot exposed brick walls thinking, what does this adventure of real estate have in store for me. 
 I relocated to Florida with my husband and continued to work with large developers on brand new luxury apartment communities throughout the major dense cities of South Florida, as well as North Carolina. While this journey provided me a vast bank of knowledge and skills, the consistent traveling implored me to finally find my sense of "home" in South Florida. After adopting our son, our family decided to root in Martin County.
 To continue my passion for real estate, I have aligned with the Haigh Group of eXp Realty to help those on any path of their real estate needs. I am honored to join this group, and welcome the opportunity to provide an impeccable service to those looking to buy, rent or sell in Martin County, Palm Beach County or Saint Lucie County.