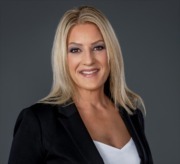 My decades of passion for customer service has lead me to the real estate industry.  With over 35 years of customer service within the hotel, food service and wedding industries, my obsession to execute flawless service for my clients is unsurpassed. I am no stranger to white glove, high end service and I always go above an beyond all expectations 
Delivering flawless service, whether it is a large scale corporate event or a high end wedding, is what I strive for and it is exactly what I deliver. When I decided to take my skills and dive into the real estate industry, I knew executing that same flawless service during the home buying or selling process would be no different.
When you are my client, I will exceed any expectations you have and you will receive superior customer service from the beginning to the end of your home buying and/or selling experience....and far beyond that.  Let's connect!